OUR SUCCESS STARTS WITH YOU!
If you're a driven individual looking to be part of the revolutionary impact that we stand for, what we do together can make a difference.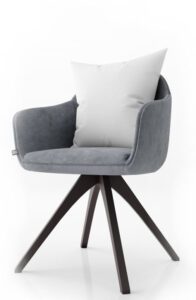 Management Information System – Executive
Expo Commodities Global
Key Responsibilities
• Be the main point of contact for reports, reconciliations, and other sales data.
• Maintain end-to-end sales-related data and analysis.
• Analyze actual performance against KPI and identify variances together with root causes.
• Maintain competitor analysis & performance dashboards.
• Ensure that information flows timely and securely to and from the organization as well as within.
• Work on technology integration to the business process.
Experience and Requirements
• Essential Qualification – Fully or partly qualified in CIMA, ICASL, ACCA or related qualification.
• Prior experience in MIS / Sales / Coordination
• Below 30 years of age
• Excellent communication skills
• Proficient in Microsoft Excel and Data Analytics
• Good presentation skills
Send in your CVs to
careers@expodmcc.com

Marketing & Corporate Communications – Manager
Aberdeen Holdings
Key Responsibilities
• Lead the overall Brand Management process and Corporate Identity of the Company, across all online & offline channels.
• Analyse, track, and report the success of all marketing campaigns and events, utilising appropriate tools.
• Effective management of the Marketing budgets.
• Work with several external agencies and vendors to ensure deliverables are met.
• Strengthen the company's affiliation with different stakeholder segments (internal & external), whilst creating new partnerships.
Skills
• Leadership & team management
• Professional writing
• Skilled usage of MS Office Tools (Excel, PowerPoint & Word)
• Time management and task prioritization
• Public speaking would be an added advantage
Requirements
• Fluent in English and Sinhala Language. Tamil would be an added advantage.
• A minimum of 5-6 years of work experience.
• Experience of leading or managing a team, at a professional or personal capacity.
• UGC recognized Bachelor's degree or equivalent qualification in Marketing.
• Affiliated Member of CIM or SLIM
• A Master's qualification will be an added advantage.
Email Address
–
info@aberdeenholding.com